Our Sales & Support Team
At Franchise Gator, our goal is not to gain a customer, it is to establish a business relationship. Your success with our service goes beyond creating and uploading an ad. We take the time to learn about our customer's business and, more importantly, their business goals. The sales and service staff alone has 4 decades of experience in franchise advertising, and that experience shines through with every interaction. We're courteous, quick, and attentive. That's not us patting ourselves on our back. We confidently share that because we consistently hear that.
---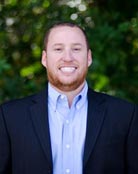 Jerry Young
Sr Account Executive
Jerry has been with the Franchise Opportunities Network since 2004 and has nearly two decades of experience in sales and account management. Before joining the Franchise Ventures Group, Jerry worked with a small real estate and manufactured home company in Valdosta, GA. Jerry received his Bachelor's degree from Valdosta State University, majoring in Political Science. Jerry takes pleasure in assisting franchises and business opportunities achieve their expansion goals through lead generation, working out, playing golf and spending time with his family and friends.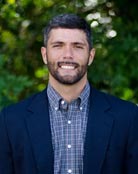 Lee Payne
Senior Account Executive
Lee joined the Franchise Ventures Group in early 2005, after working as a Financial Analyst for a Georgia based, nationally franchised restaurant group. Lee graduated from Valdosta State University with a degree in Business Management. His favorite part of the job is building the relationships and working closely with his clients to make sure each campaign is tailor-made to their needs to maximize the return. Lee enjoys the outdoors (hunting and fishing), and travels the country playing professional softball. Member of the Men's National team (Team USA) in 2015.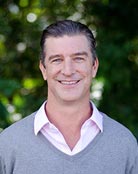 Travis Cook
Senior Account Executive
Travis was one of the original employees from the beginning when Franchise Ventures Group launched. Travis grew up in Flowery Branch, GA and graduated from Georgia State University with degree in Business Management. I'm very proud to be apart of a small company that has helped countless franchisors grow their businesses while at the same time having a part in helping entrepreneur's accomplish their dream of owning a business. Travis likes to spend his time away from the office with golf, archery, tinkering with vintage cars, and grilling dinner for his wife and teenage son.